Hannah Sackett caught up with Gill Pawley of Inkpots to find out about the Inkpots comic club.
Name of your Comic Club: Inkpots Comic Crew.
Where do you meet and how often? We meet on Wednesdays at one of our after school clubs.
Average number of members: 10
How long have you been running? For about nine months.
Tell us about your club:
We started the club after discovering Comics Club Blog and realising how many children just loved comics and drawing cartoons. It started at one after school club but has now spread to other groups
Do you have a comic club activity you'd like to share: There is always lots of interest in anything to do with chocolate…
Which comics should we be reading right now? The Phoenix is a big favourite!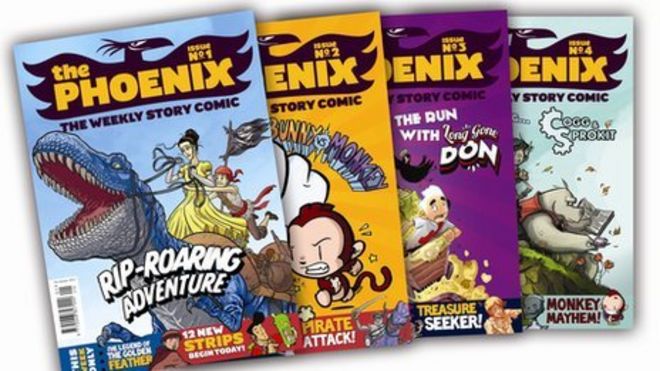 What are your plans for the coming year?
We plan to have a big get together of all the Inkpots children who like comics and have a giant comics jam. We also hope to have one of the contributors from The Phoenix come and run a workshop for us.
Many thanks to Gill for talking to us and to comic crew members for sharing their cartoons! We're looking forward to them reporting back on their giant comics jam!